On Sale
Sogurt Try-It-All Bundle!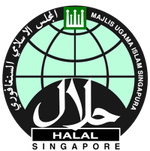 DESCRIPTION
Not sure which flavours to try? Opt for our "Try-It-All" bundle and pick out your favourites! :) Sogurt's new line of Probiotic Froyo Ice-Cream boasting gut-health benefits, bursting with our iconic deliciously refreshing flavours which sets us apart from the rest! Consume daily for maximum enjoyment & wellness benefits :)
 Item
Description
7 Sogurt Minicups

Minicups (120ml)

1 x Natural
1 x Strawberry Yuzu
1 x Peach Mango
1 x Berry Swirl
1 x Lychee
1 x Dark Chocolate (Premium)
1 x Avo-Melaka (Premium)
NOTE
$30 min order basket. And all prices before 7% GST. Shipping calculated at checkout.